What's behind the popularity of Good Night Show?​
A country that dominates the world's entertainment business, Korea is renowned for producing survival shows. Owing to high ratings and heated local discussions, these idol development shows have become a popular phenomenon across the board. Hong Kong is no exception.
Good Night Show became the large-scale survival show produced by ViuTV Hong Kong television entertainment in 2018. With the success of the first season, the show has continued to broadcast following its success formula till present. Each season consists of 99 contestants who share the same dream of debuting. As elimination goes on, they are put into groups with a series of challenges to show their talents. The final 10 winners gain the opportunities to debut as a group or soloist. Several characteristics of Good Night Show have stood out from worldwide survival shows and called attention to Hong Kongers glued to the television for hours by night.
Ahead of the premiere episode, ViuTV has strategically captivated the audience by revealing 99 contestants' profiles on social media platforms and showcased the show's theme song《前傳》on YouTube annually. This tactic has captured audience interest towards the contestants, at first sight, hence eagerly awaiting their performance and observing their growth through the competition.
2. The Key Person Throughout the Survival Show
Another element that leads to its success is by reason of its producer, (花姐), she has become the key person in every season and every episode. With a short temper and fairly mean personality, she further creates tense atmospheres in the show. Besides, the editing team deliberately displays these striking scenes in the next episode preview, continuously attract the viewers to grab the popcorn.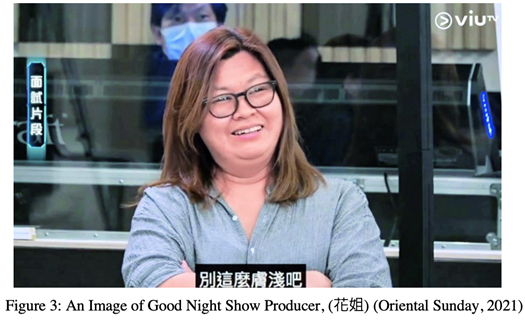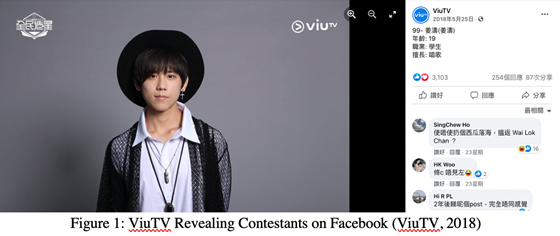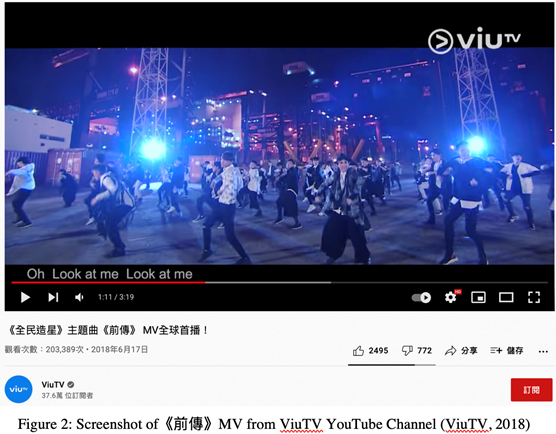 Into the bargain, ViuTV has utilized emotional appeals to evoke heated discussions online. The audience is bound to perceive a sense of anger and compassion while watching the show, and further to express their opinions and feelings on online forums. In today's hyper-connected world, world of mouth has promoted Good Night Show broadcast popularity and increased ViuTV's exposure.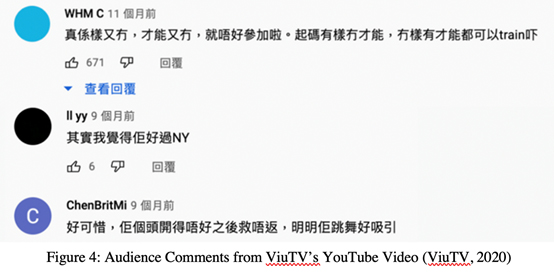 4. Audience's Participation
ViuTV further takes the audience into account by offering them opportunities to vote for their favourite contestants in the final round. The decision-making is left 50% to the viewers. Ultimately, offering audience participation beyond the screen to boost exposure with a no-cost strategy.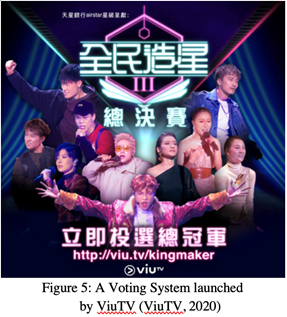 Other than taking a glimpse of the contestant's singing and dancing abilities, the audience could also recognize their personalities. In order to document the contestant's journey to becoming an idol, hidden cameras were placed to bring an element of authenticity. This fosters an emotional connection with the viewers and contestants on a human level, causing the audience to invest in their bias.
In conclusion, ViuTV has considered the viewers and has successfully grasped the audience's psychology by effectively utilising its tactics throughout the broadcast of Good Night Show. These certainly explain its popularity in Hong Kong.