The Reason Why ViuTV's Variety Shows Are Extraordinary
What is the most impressive TV programme ViuTV have ever done? Probably the "King Maker" series. ViuTV is well-known for producing variety shows with low cost but high quality. But what are the key factors that make the variety shows such impressive? Here you go!
In short, there are many kinds of variety shows, such as game show, talk show, travel, talent show and theme-based reality show. ViuTV good at making theme-based reality show which presents how ordinary but talented people overcome difficulties. Five factors make ViuTV's variety show such successful and attractive.
1. Core Value of The Show
In review of the variety shows, every show has its own purpose and value, which also transmits the message to their audience. ViuTV's variety shows are not only for entertaining but also telling stories and reflecting the truth. The values and messages focus on Hong Kong's social problems, the down-to-earth approach is resonances for Hongkongers. 
e.g. "Nano life without fire" tells audience what difficulties people would encounter when they live in nano-flats.
Most of the participants and guests in the variety shows are ordinary people with extraordinary characteristics, like Bin Lim (斌琳) who has osteogenesis imperfecta (遺傳疾病-脆骨症), is the guest in "Cheer Force Special Team" (幫緊你應援團). Although she is not an actress, her background makes the shows special. Besides, some special rules in the reality shows also create dramatic scenes as the rules bring challenges to the participants and make the show entertaining.
3. Creativity and Innovation
ViuTV good at presenting a theme with a unique and creative perspective. For "10 gals bugging in the wild" (蟲前有10個女仔), simply it is just an ecology TV programme with girls guests. But the producer repackaged it into a game show. The guests have to find the insects and animals to gain points in the competition. This new perspective makes the shows attractive to audience, especially young adults.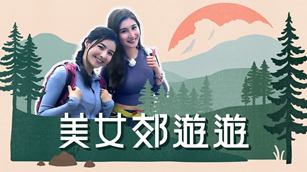 4. Multiple Attractions
Audience are not satisfied with ordinary variety shows anymore. ViuTV's shows cater for audiences who have different interests. There are multiple attractions in a program. E.g. "Mountain Girl" (美女郊遊遊) have sexual appeals, informational content of hiking and inspiration scenes which could attract more audiences.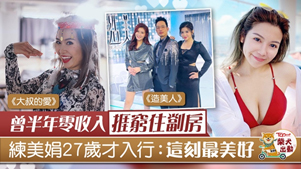 5. Good Choice on The Host
Although ViuTV does not have ordinary famous A-list actors to be the host of the show, they always choose the right person to be the host. The most famous actor does not mean to be a good host. ViuTV got every reality shows with host who has their own character. The chemistry they made become the highlight of the show.
Success is no accident. The most important thing is to choose a theme which is resonance with audience. Message implied in the show are the most attractive thing to the audience.