Against the updraft: How creativity helped Starlux Airlines sustain its business through 2020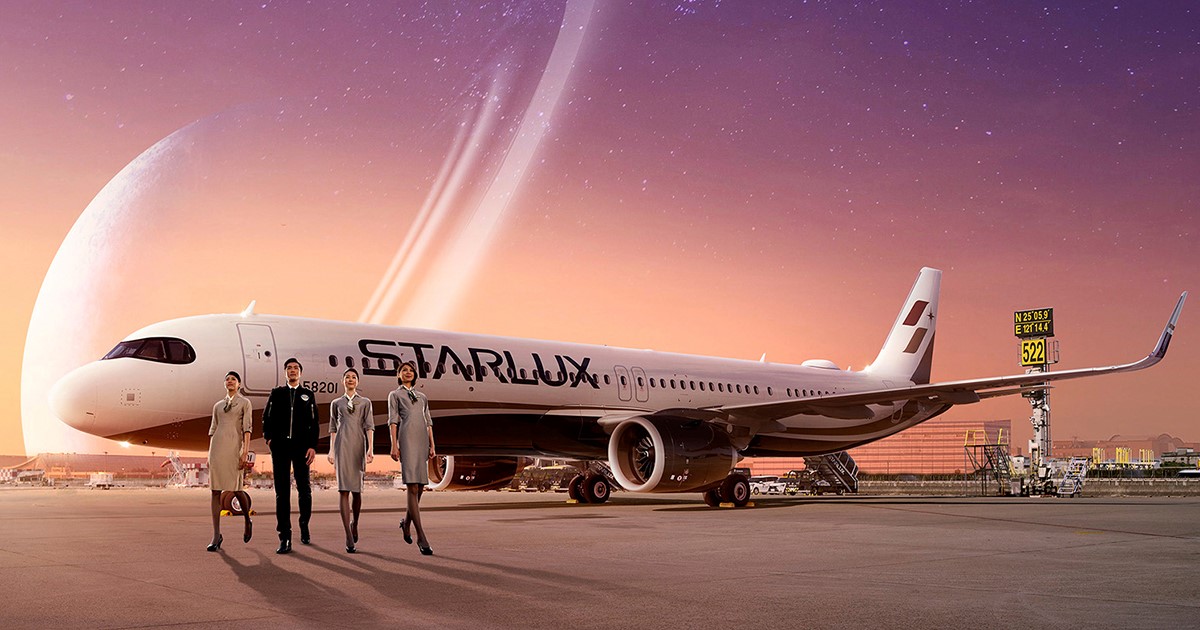 Written by: Lai Ho Ting, Kevin
#pinpointblogpost
2020 has been a rough year for airlines across the globe, especially for Starlux, a Taiwanese premium airline which only commenced its operation on 23 January 2020, two weeks before the COVID-19 pandemic swept the globe. Starlux was forced to suspend most of its services. Though the situation was dire, the airline was able to sustain its business through the pandemic with creativity.
Despite not being able to launch flights to different destinations, it didn't stop Starlux's determination to promote its premium onboard sensory experience to its customers. In late July, the airline has announced its latest travel offer, the 'flight to nowhere'. Passengers can enjoy a 3-hour trip onboard Starlux's brand new Airbus aircraft while enjoying its in-flight service and the view of the South China Sea, before returning to Taipei. The campaign received massive support from the public, with tickets for the first trip sold out in just 30 seconds. After achieving this level of success, the airline continues to launch additional travel packages for customers. So far, every seat has been filled on their 'flight to nowhere'.
This campaign has cleverly made use of existing resources of the company to  promote itself. During the pandemic many flights were suspended and aircrafts were left idled. Through "the flight to nowhere" campaign, Starlux found an opportunity to utilize its fleet to earn money.
The campaign also catered the market demand in Taiwan. With careful monitoring and quarantine measures, the COVID-19 pandemic has been largely under control for months in Taiwan. However, citizens were grounded in Taiwan as other countries were tackling the epidemic with strict border control. As a result, their urge to travel and demand for leisure activities has never been higher. Starlux spotted the opportunity and launched the company-saving campaign while expanding the brand community.
Above all that, the campaign has successfully highlighted the strength of Starlux Airline and its unique brand positioning. Unlike traditional Taiwanese carriers who adapt the cost-down approach in competition, Starlux adapts the value-added approach by providing its customers with a premium sensory experience. This establishes Starlux's luxury brand image and thus setting a brand premium. For a start-up luxury brand with so many cheaper alternatives, it is hard for Starlux to persuade its potential customers to make their first purchase. This campaign allows Starlux to offer an identical flight experience to potential customers at a discounted price without hurting its premium image. All in all, the campaign is a success in many aspects.
Marketers should keep in mind that such campaign success cannot be merely replicated without careful planning and analysis. Take HK Express as a cautionary tale: In late September 2020, HK Express had announced that the airline will launch their own 'flight to nowhere' travel package in early November. The campaign has received many negative reviews as HK Express failed to consider the epidemic situation in Hong Kong where any form of gathering is still discouraged. Besides, as a budget airline, HK express has a completely different positioning from Starlux, the strength of HK Express lies in its competitive pricing strategy but not the flight experience. Marketers must consider the context and brand positioning when developing their own creative campaign.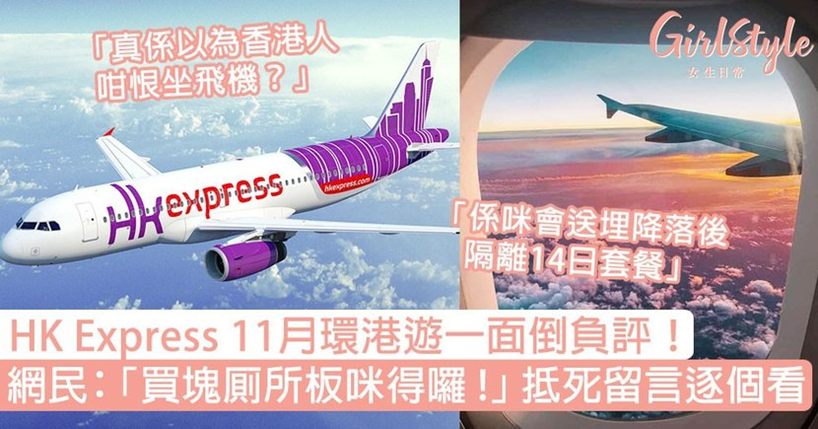 Reference
CNA. (2020, September 19). Taiwan travellers take sightseeing 'flight to nowhere'. Retrieved from https://www.channelnewsasia.com/news/asia/covid-19-taiwan-travel-sightseeing-flight-nowhere-13125970
Loh, C. (2020, September 08). Starlux Airlines Plans Six More Flights To Nowhere. Retrieved from https://simpleflying.com/starlux-airlines-flights-to-nowhere/
Lu, A. (2020, August 27). Starlux airlines second-mover advantage brand marketing. Retrieved from https://blog.withdipp.com/tw/starlux-airlines_second-mover_advantage_brand_marketing
Sammi. (2020, September 30). HK Express 11月環港遊一面倒負評!網民:「買塊厠所板咪得囉」抵死留言逐個看!. Retrieved from https://pretty.presslogic.com/article/445217/hk-express-11%E6%9C%88%E7%92%B0%E6%B8%AF%E9%81%8A%E4%B8%80%E9%9D%A2%E5%80%92%E8%B2%A0%E8%A9%95-%E7%B6%B2%E6%B0%91-%E8%B2%B7%E5%A1%8A%E5%8E%A0%E6%89%80%E6%9D%BF%E5%92%AA%E5%BE%97%E5%9B%89-%E6%8A%B5%E6%AD%BB%E7%95%99%E8%A8%80%E9%80%90%E5%80%8B%E7%9C%8B
STARLUX Airline. (n.d.). STARLUX Airline Official Site. Retrieved from https://www.starlux-airlines.com/
---