Anya Hindmarch – I Am A Plastic Bag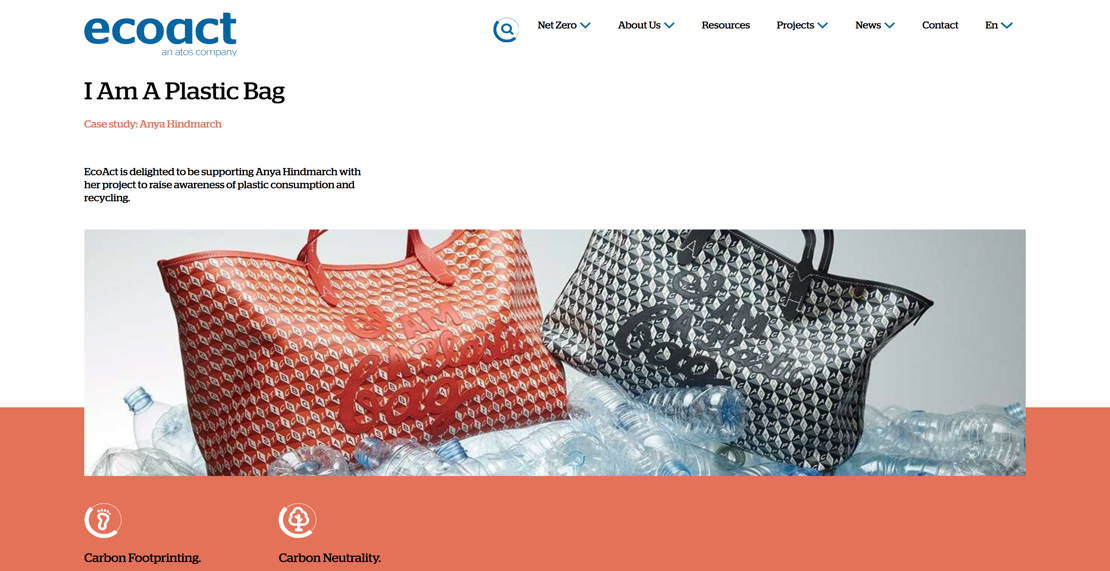 PANG HEI WING
Being a luxury fashion brand, Anya Hindmarch has always been taking steps to promote environmental protection and the importance of sustainability. From 'I Am Not A Plastic Bag', to 'I Am A Plastic Bag' and in 2020, 'Waste Not, Want Not', the British designer has partnered with different environment conservation organizations to raise public's awareness on sustainable fashion.
The 'I Am A Plastic Bag' campaign launched in 2020 was a proof to the public that fashion is not only about being glamorous, it can also a powerful communication tool. Instead of merely making donations to organizations,  Hindmarch had invented a new fabric, which is created from recycled plastic bottles and coated with recycled plastic windshields. In the production of the collection, it took 32 half-litre bottles to make each large tote bag.

According to Hindmarch, there were two objectives for the campaign. The first is to raise awareness about the impact of single-use plastics on the environment, And the second one is to inspire consumers to choose brands that invests on circular economy. The eco-fashion idea had achieved at least two sustainable development goals: Responsible consumption and production and climate actions. Anya Hindmarch used recycled materials in the production of their products and they also used responsibly sourced leathers. These helped reduce emissions of greenhouse gases and thus helped combat global warming.
The campaign was originally launched in London. Anya Hindmarch closed their London stores for three days during London Fashion Week 2020 and filled each store with used plastic bottles. The 90,000 plastic bottles used represents the actual number of plastic bottles that are purchased globally every 6 seconds. Hindmarch carried on and brought the campaign to Hong Kong.  in June 202015,618 plastic bottles were displayed in the store in Hong Kong, representing the number of plastic bottles sent to landfills every four minutes.
The brand partnered with EcoArt to measure the emissions associated with producing 'I Am A Plastic Bag' and made this a carbon neutral project. Partnership with non-profit organization enables Anya Hindmarch to generate recognition for the good they create in society and enhance customers' loyalty.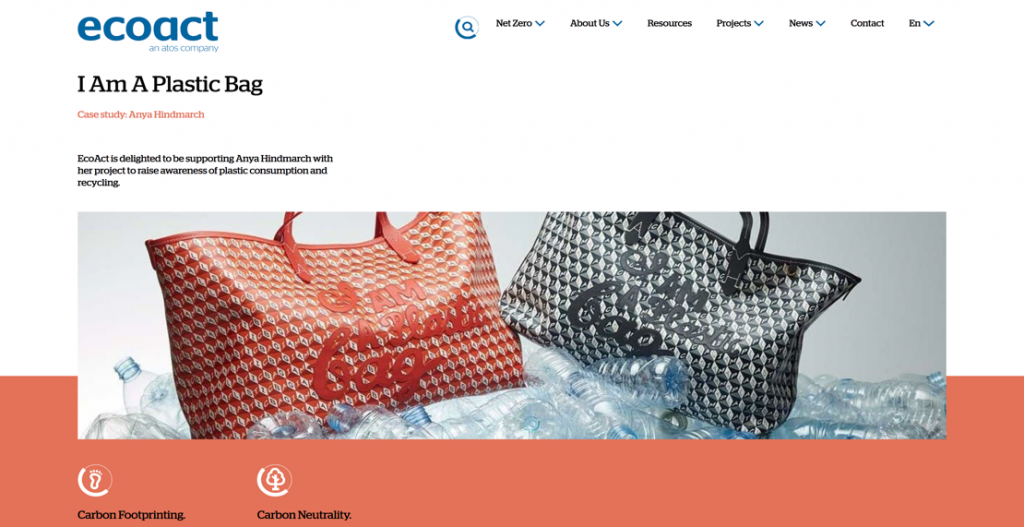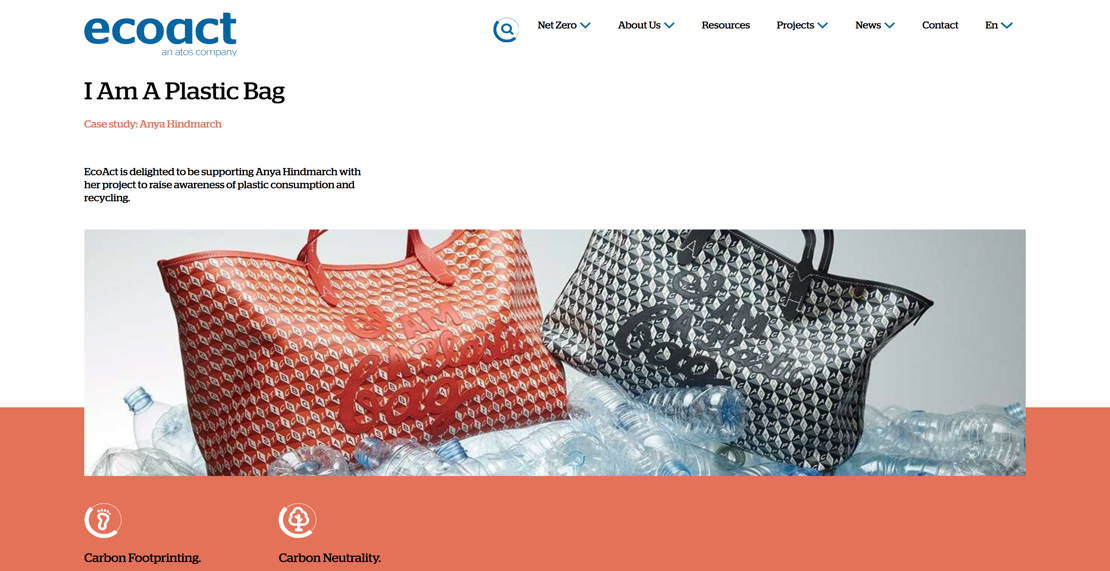 Low budget and great effectiveness: Anya definitely had an in-depth understanding about her audiences. In recent years, people have been particularly concerned about environmental issues and green living. Not only did this campaign raise awareness of the public, but also catch the attention of consumers who are supporters of eco-friendly lifestyle. Through this campaign, Anya Hindmarch became well-known in Hong Kong.
In conclusion, Anya Hindmarch has created a good reputation through fulfilling their corporate social responsibility. The 'I Am A Plastic Bag' campaign, partnering with EcoArt, has successfully raised awareness about the impact of single-use plastics and caught people's attention.
---