Black Artists Deface Their Own Murals to Raise Awareness to Pandemic in Their Communities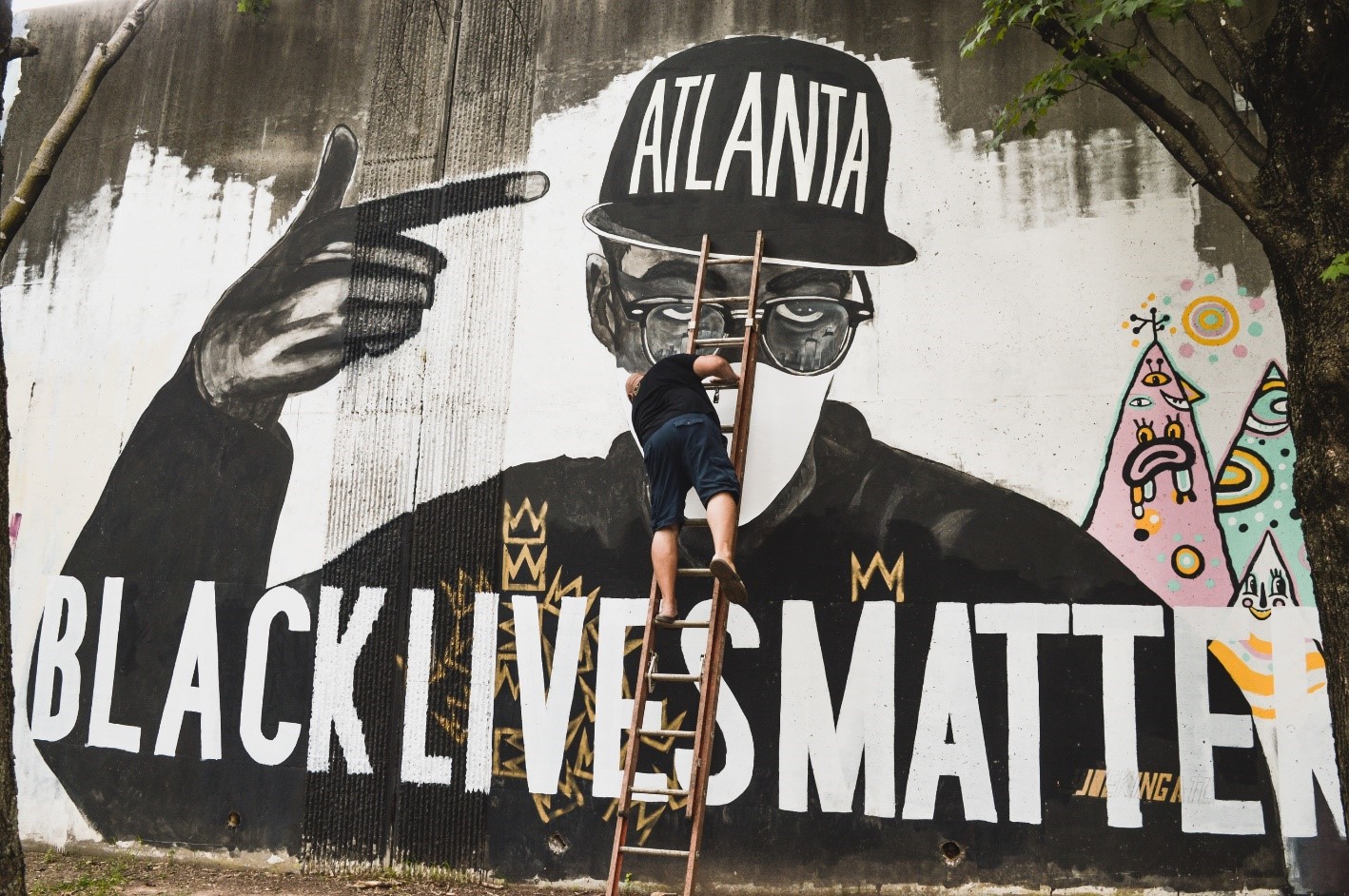 Leung Man Sze
Since the COVID-19 pandemic began, death rates for Black and Latino communities have been substantially higher than that of white, which further aggravated racial disparity within America. The pandemic prevention awareness of African Americans is low not only because of the lack of information and resources, but also their longstanding distrust towards the health care system. To help the most vulnerable groups, "Big Facts, Small Acts", an art-based, low-budget campaign was launched in May 2020 to convey some information on conscious prevention of COVID-19 to the public.
Big Facts Small Acts and Chemistry, the organizers of the campaign, understood that street art could be a reliable source of information in the Black community. Therefore, they cooperated with well-known local artists, encouraging them to "deface" the representative murals by adding removable vinyl masks and messages for survival. The masking murals carried two strong visual messages: Wear a mask and maintain social distance. Also, detailed information on how to fight the pandemic was posted on the campaign's social media. Besides, they created and gave away hundreds of masks to the community. The campaign made a remarkable local impact, with more and more people of color started wearing masks and enormous media coverage was attracted.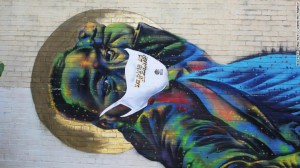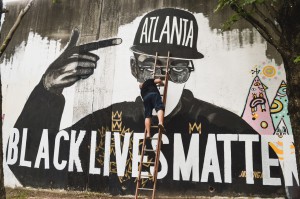 Through making good use of existing resources, this low-cost volunteering campaign won the Shoestring Budget Shorty Good Award. The organization utilized their network to call up award-winning muralist friends, like Williams and Dwayne "Dubelyoo" Wright, to volunteer for the campaign. Then, local artists started "defacing" their murals voluntarily. Besides, it is efficient and cost-saving to create powerful visual reminders as the artists just needed to cover their existing iconic murals by vinyl masks. As a result, the idea caught on quickly throughout the community on a small budget.
Above all, the campaign connected with minorities by presenting a message fine-tuned for their culture. Unlike government officials which delivered informative messages through traditional media, this campaign reached the audience through a different channel that resonated with them. Atlanta is renowned for its connection to Black culture and street art within the communities is a good form of communication. To make the message more culturally relevant, they put them into street art that featured Black and Brown faces, using language that identified with them. Also, the message came from people they trusted – the local artists who lived in Atlanta and their work had been up in these communities for years. In the end, At the end, the murals served as powerful daily reminders in commonly traffic places.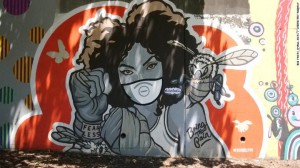 With the outbreak of the epidemic, the same problem occurred in Hong Kong. Due to lack of information and language barriers, ethnic minorities' prevention awareness is low, for example, they often gather in large numbers in public places. Although the government publishes information in different languages on its website, this channel can hardly reach the audience and the quality of translation is poor. Therefore, when publicizing epidemic prevention information, the government should refer to this campaign to learn about the cultures and habits of different ethnic minorities, adopt their commonly used media as channels for publicity, and use language that resonant with them to change their behaviors.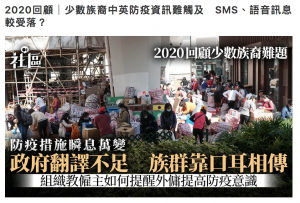 Reference
Chillag, A. (2020, September 1). Black artists put face masks on street murals because "we're not seeing visual cues of a pandemic". Retrieved from https://edition.cnn.com/2020/07/09/us/black-mural-artists-covid-mask-coverup-iyw-trnd/index.html
Lu, N. J. (2020, December 31). 少數族裔中英防疫資訊難觸及 SMS、語音訊息較受落?Retrieved from https://www.hk01.com/社區專題/566933/2020
Shorty Award. (n.d.). Big Facts, Small Acts: Cover Our Community. Retrieved from https://shortyawards.com/5th-socialgood/big-facts-small-acts#
Simon, S. (2020, July 18). Atlanta Artist Spreads COVID-19 Information Through Her Art. Retrieved from https://www.npr.org/2020/07/18/892579342/atlanta-artist-spreads-covid-19-information-through-her-art
---