How to create social media "virus" for non-profit organizations?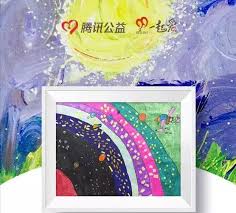 Written by: ZHANG Meiyue, Daisy
Viral marketing, defined as the exponential electronic word-of-mouth (Kaplan & Haenlein, 2011), is a strategy valued by many marketers in the era of social media. The penetration power of successful viral marketing messages is stunning when we consider two facts: there are millions of social media users nowadays; and people seldom post something unrelated to their lives. Social media is a platform for individuals to express their personal values and for "being viewed". In that sense, non-profit campaigns, unlike commercial ones, has advantages to go viral .
Recently there are two impressive viral marketing campaigns in mainland China, "My little friend's gallery 小朋友畫廊" and "The same birthday 同一天生日". They all had prodigious communication impacts on Wechat, which is not designed for large-scale but for private communication, in the form of H5, a type of interactive web advertisement.
My little friend's gallery aims at raising money for an NGO which offers free art healing classes to socially vulnerable groups. In the H5 page, people can read and listen to the story behind each painting, and the stories are narrated by artists from marginal groups or their teachers. Then people can choose the paintings they prefer and donate 1 yuan to buy an electronic copy. The idea of holding a creative online gallery provided people with strong motivations to participate and share, and this campaign raised 15 million yuan in just 5 hours. However, with huge influence, this campaign also received criticisms. For example, some people questioned whether this campaign romanticized people with autism.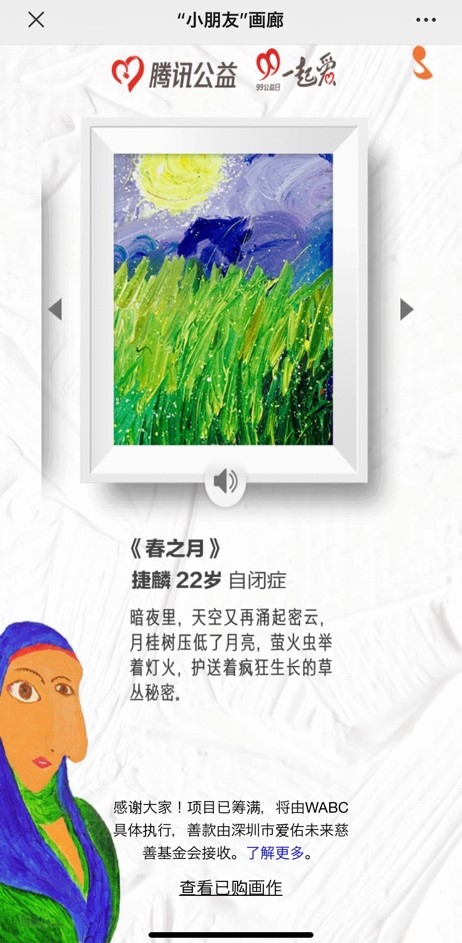 The same birthday campaign is also highly interactive. After entering their birthday, people can view the story and photos of a poor child who share the same birthday. It was a highly persuasive message to urge people to donate 1 yuan to help the children for better education because people feel the huge contrast between their life and the fate of others. Then people would receive a sharable picture with the photo of the child and a thank you card written by him/her. However, netizens soon found the birthday and the name of the children were made up and this campaign soon lost the public trust.
To conclude, the most important factor for the success of these campaigns are their sharable and interesting contents. The virtual gallery provided people an opportunity to share their new phone wall papers and wrote their feelings about the meaningful paintings delightfully, while the birthday campaign designed a special page for people to share. Another reason why people actively participated is the simple but coherent idea, for example, the design around the idea of birthday built the connection and contrast between the donors and the poor children. People's kind actions also need a low threshold, for example, 1 yuan. Last but not least, although the two campaigns are hugely successful in communication strategy, the ethical considerations and transparency are still the keys for the sustainability of non-profit events.
Reference
Kaplan, A., & Haenlein, M. (2011). Two hearts in three-quarter time: How to waltz the social media/viral marketing dance. Business Horizons, 54(3), 253-263.
---