Miss America said goodbye to bikinis
Written by: SU Yeqi, Erica
Miss America Organization (MAO) is a beauty pageant in America which started as a bathing suit contest to attract tourists in Atlantic City, New Jersey in 1921. It has become a tradition that contestants in beauty pageants have to wear bikinis to show their physique. However, from 2018 the audience will not see any contestants wearing bikinis in the Miss America competitions.
Nowadays, Miss America is one of the largest scholarship providers and a nonprofit organization that supports feature leaders of the society. However, most audience  are not aware of their mission and cannot connect the pageant with MAO's brand value.
To enhance their brand awareness and brand relevance, MAO redefined its mission: "To prepare great women for the world and to prepare the world for great women". Secondly, MAO reshaped their key event:  Miss America was changed from a beauty pageant to a talent competition, as the event celebrates the talents their candidates possess. . Moreover, the bikini portion which was considered as a symbol of the objectification of female was eliminated. Under their new motto, MAO believed that beauty was not only about physical appearance but also talent. Thus, a talent competition was added to replace the bikini portion as an important part of the competition, which accounts for 30% of the candidates' scores. On one hand, the competition became more inclusive since more females can join the competition. On the other hand, they empower females by changing the social perception of Miss America into a breeding ground for talented future leaders.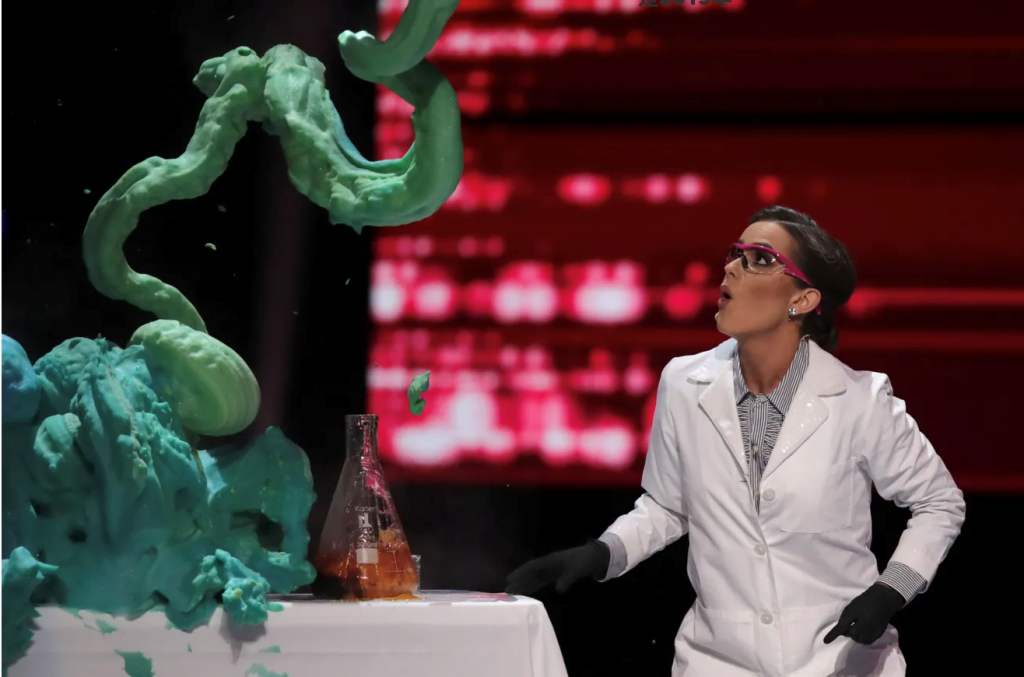 Camille Schrier of Virginia was crowned as Miss America 2020. Schrier is a student in the doctoral of pharmacy program at Virginia Commonwealth University. She performed a science experiment in the talent portion and got a $50,000 scholarship.
Thirdly, MAO empowered the audience and stakeholders by asking them to engage in its mission. It created the #byebyebikini hashtag and GIF, a new website interface and "Miss Concept" films, which triggered wide discussion on the objectification of women around the world. By telling a story, they gained media exposure from newspapers and magazines. Moreover, the movement influenced Germany and Empress Universe pageant in India to change their rules to those similar to MAO's.
Eventually, the campaign gained 7.5 billion impressions, 5K news stories, $22 million earned ad value. Besides, it helped MAO to reach their audience, especially the younger generation, as well as potential brand sponsors and partners. Most importantly, as the first beauty pageant to forfeit the bikini tradition, MAO has differentiated itself from other competitors, thus creating a unique selling point.
Some original fans give negative feedbacks toward Miss America 2.0. Until 1998, 77 years after the MAO started, contestants had been allowed to wear two-piece bathing suits in the MAO. After decades of fighting for the freedom to dress, women were suddenly told they were no longer able to wear bikini which is contradicted its original mission. Some people argued that inclusiveness was not about canceling the bikini show, but accepting different body shapes to wear it or have the choice to decide to wear it or not. No matter what controversy and arguments of Miss America 2.0 has created, it successfully made good use of its mission to raise people's awareness of its brand.
References
https://www.usatoday.com/story/entertainment/tv/2019/12/19/miss-america-2020-camille-schrier-crowned-fans-pan-changes-show/2703272001/
https://www.insider.com/miss-america-pageant-changes-evolution-2018-9
https://www.missamerica.org/organization/history/
---