No longer a fantasy – the next realm in the world of advertising: Virtual Influencers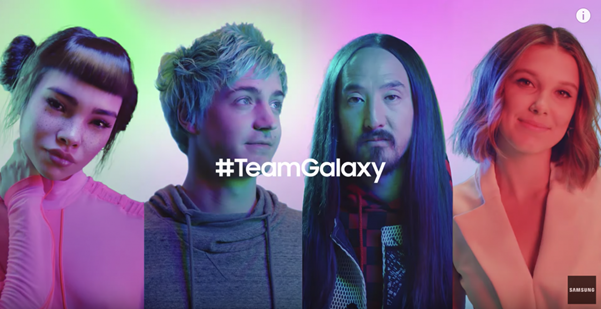 Written by: WONG Wing Yan, Viann
Within the rapid-changing influencer marketing industry, brands are looking for fresh innovation that helps them stand out from the crowd. Traditional influencers today have lost its edge. Virtual influencers, or Computer-generated imagery (CGI) influencers, appeared in 2016 and rose to prominence thence after, have drawn massive attention among teenagers, making waves in the marketing field.
As the name suggests, virtual influencers are artificially and digitally generated personas. They are equipped with distinctive backgrounds, personalities and appearances, along with a well-organized and executed social media feed – literally what traditional influencers did.
Lil Miquela, known as the queen of the virtual influencers (Deighton, 2020) and one of the most influential people on the Internet (TIME, 2019), is currently experiencing an Insta-fame with 2.8M followers. Besides, she is also a musician and a fashion model. She has 'showcased' her talents and 'partnered' with various brands such as Spotify and Prada.
In 2019, Miquela joined Samsung's global digital campaign #TeamGalaxy with Steve Aoki, Millie Bobby Brown and Ninja, delivering the virtual realm to the world of advertising. Through a series of mini-films, the campaign demonstrated how Samsung smartphones can be embedded into users' daily lives and manifested the professionalism and creativity in the products, especially targeting Gen Z and Millennial users.
Due to the exclusive collaboration between humans and robots in this campaign, Miquela has played a crucial role in raising awareness of the campaign. According to research from UK's Mindshare Futures (2018), 54% of teenagers find virtual characters appealing, and 70% of them dwell in technology (Torres, 2020). Without a doubt, as a fascinating virtual character and with a huge fanbase on social media, Miquela has significantly increased both Samsung's brand and product awareness by creating a word-of-mouth effect among teenagers.
Furthermore, being a symbol of innovation and the future, Miquela has successfully built and enhanced Samsung's brand image. Samsung's partnership with Miquela has shown its definite cognizance and enthusiasm in recent technological trends and products, which aligns with its brand vision – to discover the future and create superior products (Samsung, 2020). Pairing the brand's message to the right influencer strengthens the brand to the consumer directly, especially fostering the B2C (Business-to-consumer) market.
This campaign has favourably generated 126M organic views and 24M engagements on social media platforms, while it also increased Samsung's mentions on Instagram by 12%. More notably, it has attracted consumers to reconsider buying Samsung's products (We Are Social, Samsung Electronics, 2020).
Due to their ability to grab substantial attention and engagements among teenagers and on social media platforms, an increasing number of brands have started to adopt virtual influencers endorsement as their marketing tactics. Also, they are regarded as more accessible and efficient compared to traditional influencers as simultaneous projects can be done together, just by different coding.
Despite being an effective marketing tool, there are controversies and uncertainties about their unreality and authenticity, and they lack expertise in a certain field – what traditional influencers usually have. Also, some argue that they are encouraging the spread of 'fake' contents (Deighton, 2020).
The influence that they brought and the potential to be widely used and developed is undeniably strong and powerful. It is dubious and worth investigating that: Are virtual influencers able to surpass or even replace traditional influencers?
References
Alexeeva, K. (2020). Virtual Influencers: What Are They and Why Your Brand Wants Them. Retrieved from https://blog.combin.com/virtual-influencers-1f0f1e684408
Barker, S. (2020). What is the Future of CGI Influencers in the Marketing World? – Shane Barker. Retrieved from https://shanebarker.com/blog/cgi-influencers/
Deighton, K. (2020). Virtual influencer: for or against?. Retrieved from https://www.raconteur.net/marketing/b2c-marketing/virtual-influencer-for-against/
Samsung #TeamGalaxy – The Shorty Awards. (2020). Retrieved from https://shortyawards.com/12th/samsung-teamgalaxy
TIME. (2019). The 25 Most Influential People on the Internet. Retrieved from https://time.com/5626827/the-25-most-influential-people-on-the-internet/
Torres, R. (2020). The Future of Influence is Virtual. Retrieved from https://nowfashion.com/the-future-of-influence-is-virtual-29761
Travers, C. (2020). 5 Notable Virtual Influencer + Brand Partnerships. Retrieved from https://www.virtualhumans.org/article/5-notable-virtual-influencer-brand-partnerships
What Are CGI Influencers? Meet Instagram's Virtual Models. (2020). Retrieved from https://mediakix.com/blog/cgi-influencers-instagram-models/
---