Reckon on the Trend of Livestream Fundraising— American Streamer Raised $2.3 million in 24 hours for Charity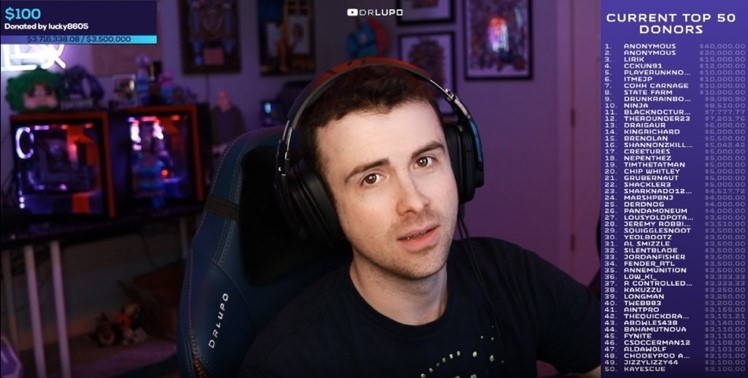 Chan Yi Ling
In the game-changing 2020, we may all have engaged in some forms of livestreaming activities. In fact, livestreaming has evolved into a must of the year. Especially for non-profit organizations, livestreaming is all the rage of a fundraising strategy.
The most notable global livestreaming platform
Launched in 2011, Twitch is currently the most popular livestreaming platform in the globe with over 15 million active viewers every day. Not only could broadcasters connect with their audience through livestreaming, they can also utilize this channel to raise funds for non-profit organizations. The platform has successfully fundraised over $75 million for non-profits from 2012 to 2017, and the amount is still growing.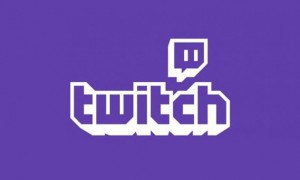 Case Study: Twitch gamer livestreamed millions of dollars to support local charity
The globally renowned gamer DrLupo carried out a fundraising livestream on Twitch in 2019 that demonstrated the effectiveness and efficiency of livestream fundraising. Having 3.6 million followers on Twitch, DrLupo broadcasted a 24-hour livestream on the platform to raise fund for St. Jude Children's Research Hospital, which devotes itself to treat childhood cancer and pediatric diseases. During the livestream, viewers of DrLupo flooded in and gave online donations for the charity while DrLupo was talking and giving real time reactions and thanking the audience. By the end of the 24 hours, he had successfully raised $2.3 million U.S. dollars for the charity. In a similar event earlier, DrLupo managed to raise $920,000 for the same charity in four hours.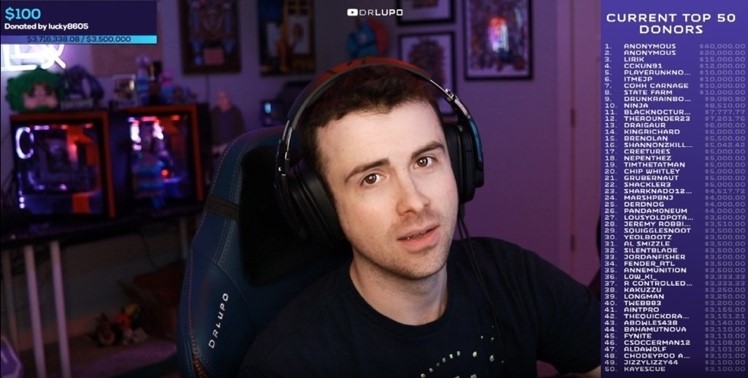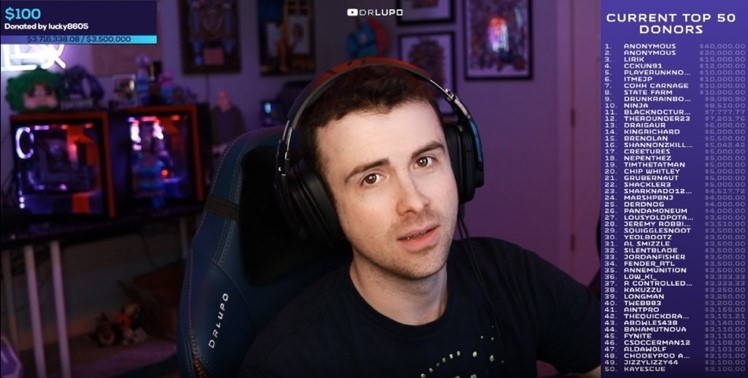 Why is livestream fundraising so powerful?
Even before the pandemic, livestreaming has already appeared to be the unstoppable trend. Live video broadcast allows the host to interact with thousands of audiences online in real time, which creates a sense of connection and can effectively engage audiences.
When COVID-19 moved everything online, livestreaming became a must for organizations and brands to connect with the people at home.
As a result, it is an inevitable outcome that non-profits have to adopt to the livestreaming trend. By having  famous livestream hosts like DrLupo to initiate actions, it could engage massive loyal audience online effortlessly. Audiences are actively involved in the livestream and could contribute to the donation activity instantly while fundraisers could thank the donors in real time. The bond between the host and his audience is a valuable asset in the fundraising activity and is thus further enhanced. Data reveals that Twitch users crave more charity in streaming and cause-related content from the streamers they follow.
Additionally, the strategy is also very accessible for non-profits. The entry barrier for livestream fundraising is relatively low and the cost is controllable. Its potential is ready to be spurred on, livestream donations will by no means be confined to gaming platforms like Twitch, it could also be done through real time speeches, programs, or conferences in various platforms that engage audiences in real time. Livestream fundraising will eventually evolve into different forms and become some exciting possibilities for non-profit organizations.
References
Livestream Fundraising: What it is and How to do it, extracted from https://www.classy.org/blog/what-is-livestream-fundraising/
DrLupo raised over $2.3m for #BuildAgainstCancer charity with St. Jude, extracted from
https://dotesports.com/streaming/news/drlupo-raises-over-2-3m-for-buildagainstcancer-charity-with-st-jude
The Essential Guide to Livestream Fundraising, extracted from https://www.nonprofitpro.com/article/the-essential-guide-to-livestream-fundraising/
Creating a livestream fundraising strategy for your nonprofit, extracted from https://www.donordrive.com/resources/blog/creating-a-livestream-fundraising-strategy-for-your-nonprofit/
---