The Use of Artificial Intelligence in #PetMe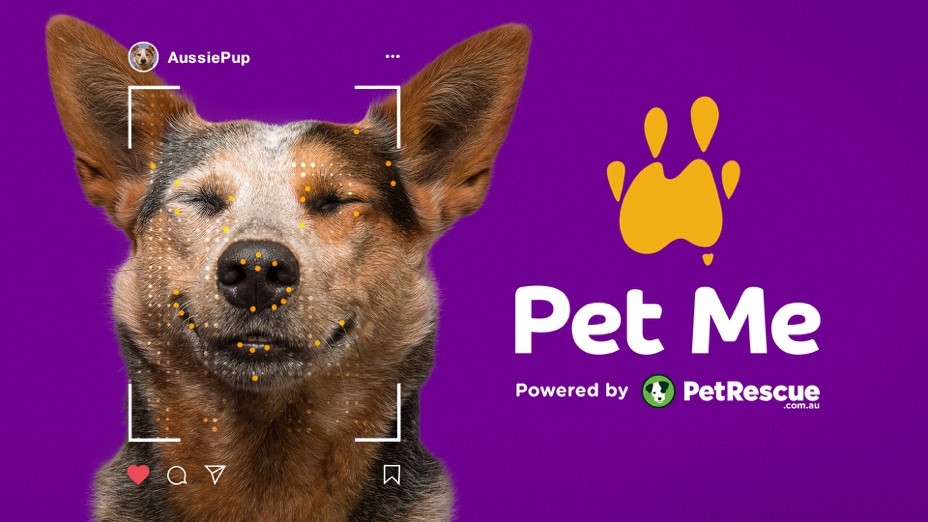 Written by: Fung Sher Fei, Fei
Introduction of PetRescue and its #PetMe Campaign
PetRescue, an Australian animal welfare charity with the largest pet adoption database in the country, has always been an outstanding pioneer in its respective industry. By utilizing the latest technological advances, the website of the "digital innovators" was established to be the first of its kind in the country and aims to provide free services to rescue organizations and animal adopters (PetRescue 2019).
The social media fad and insta-famous puppies pushed PetRescue even further to pursue a breakthrough (Dawson 2018). Inspired by the ever-growing canine fascination online, DDB Australia came up with the #PetMe Campaign to assist PetRescue in matching dogs with their potential adopters (DDB 2019).
When Instagram users post a dog image of their choice with the hashtag #PetMe in its description, the newly-invented Artificial Intelligence (AI) program will match the dog with one of those in the animal shelters, based on its breed and physical features. After processing by facial recognition, the system would then auto-comment on the post with a code number that guides you to PetRescue's website for more information (PetMe 2019). Data has shown its success in making 14,000 adoptions in six months (Underwood 2019).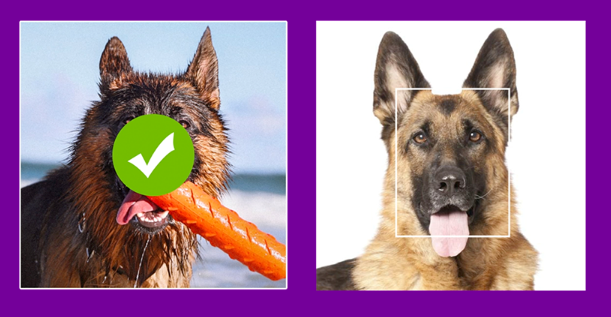 Benefits of Using AI Facial Recognition in #PetMe
In this case, the biggest achievement of the use of AI is the capability of "feeding right messages to the right audience". Previously, PetRescue adopted a rather passive promotion style through websites of other dog food brands, like Pedigree (PetRescue 2014), and their own Facebook Page to arouse the public's interest in pet adoption. It was non-directional that only those who have the motivation to keep pets would take the initiative to scroll over lists and pages in hopes of finding animals that appeal to them.
However, with the directional nature of matching dogs by AI, potential adopters save time and effort in finding one of their choices, thereby likely to increase their incentives of adoption. The effectiveness and power of messages are likely to be heightened since it caters to the receivers' interest. By partnering with social media platforms, it helps steep advertising cost (Bogle 2016) and creates discussion among online social circles. It may even go viral among non-adopters who are interested in trying out the groundbreaking function.
Rooms of Improvement and Obstacles To be Overcome
Nevertheless, there have been a number of users complaining about the usability of the system and questioning the incentive of the campaign. Many failed to receive any response from PetRescue despite the addition of the #PetMe hashtag, while some think #PetMe is not solving the problem at its roots by creating a sense of adoption to the public (Ricki 2018). Misconceptions and limitations of adoption should be further considered when evaluating the campaign (Bolluyt 2018).
To general NGOs, the complexity and cost of developing a comprehensive system would be major concerns while handling new technology. Very limited mission-driven organizations possess enough professional knowledge and experience to develop and monitor a large-scale and structured database (Gupta & Rosenblatt 2018). Furthermore, investing in such advanced programs could be financially risky, since organizations with tight margins would have to bear the cost of developing and maintaining the system (Gupta & Rosenblatt 2018), resulting in a lack of sustainability.
Conclusion
It is pleasant to see charitable organizations, like PetRescue, start to embrace advanced technology to meet their mission, but it would be still a matter of time and cost for them to fully utilize it to strengthen their work and create social impact.
References
Bogle, A. (2016, Aug 10). How social media is saving the lives of shelter animals. Retrieved from https://mashable.com/2016/08/10/social-media-shelter-animals/#4p9YYppkPkq8.
Bolluyt, J. (2018). Things People Always Get Wrong About Adopting A Pet From the Shelter. Retrieved from https://www.cheatsheet.com/culture/things-people-always-get-wrong-about-adopting-a-pet.html/.
Dawson, A. (2018, Aug 27). DDB launches AI tool on Instagram to help find rescue dogs a home. Retrieved from https://mumbrella.com.au/ddb-launches-ai-tool-on-instagram-to-help-find-rescue-dogs-a-home-537613?fbclid=IwAR2m5gPyNwmpTXSLyDnRfJmWpNkEDASyLpvMppAex7Vm2Kpm8TkAfDn2t58.
DDB, Australia. (2019, Feb 20). Turning likes into action: PetRescue uses facial recognition to turn spotlight on rescue dogs. The Drum Asia. Retrieved from https://www.ddb.com.au/petme-uses-ai-to-drive-dog-adoptions.
Gupta, A. & Rosenblatt, G. (2018, Jun 11). Artificial Intelligence as a Force for Good. Retrieved from https://ssir.org/articles/entry/artificial_intelligence_as_a_force_for_good#.
PetMe. (2019). Retrieved from https://www.adsoftheworld.com/media/digital/petrescue_petme.
PetRescue. (2014). Retrieved from https://www.pedigree.com.au/dog-adoption/petrescue/.
PetRescue: About Us. (2019). Retrieved from https://www.petrescue.com.au/about.
Ricki. (2018, Aug 27). PetRescue launches dog obsessed AI via DDB Sydney to help pets get adopted across Austrailia. Retrieved from https://campaignbrief.com/petrescue-launches-dog-obsesse/.
Underwood, L. (2019, Feb 25). PetRescue uses AI and Instagram to give rescue dogs a home. We are social's Monday mashup #435. Retrieved from https://wearesocial.com/blog/2019/02/we-are-socials-monday-mashup-435.
---