Vaseline Healing Project: How Vaseline combines its basic benefits with social mission
Written by: Yau Sin Yu Cynthia
Vaseline is a well-known product in the world with over 140 years of history. Its petroleum jelly products are designed to heal and protect people's skin. Despite it is sold at a cheap price that most of the people find affordable, Vaseline notices that some people still can't access simple medical products like Vaseline due to different kinds of tragedies. To help those in need, in 2015 Vaseline decided to partner with Direct Relief, an international humanitarian aid organization supporting health and lives of people in poor area affected by war and disasters.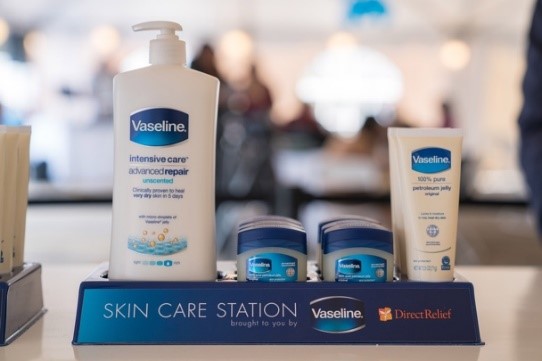 Vaseline has long been a popular brand thanks to its product effectiveness, as it serves as a skin barrier to prevent moisture loss due to dry weather and skin infection due to injury. Vaseline Healing Project was launched in 2015 and now operates in over 81 countries (Vaseline, 2020). Vaseline created the Skin Care Station product line,  which consists of Vaseline intensive care and petroleum jelly and donates to refugees all over the world through Direct Relief's global network (Vaseline, 2020). As Vaseline understands that it is essential to lock moisture in skin, it also sponsors dermatologists to visit remote villages which do not have any professional medical staffs or hospitals nearby. Vaseline also provides funding to invite leading dermatologists to provide training and seminars to local medics.
Unilever, the parent company of Vaseline, understands how their  brand's social mission could affect millennials' purchase decision (Auletta, 2018). In these days, millennials often switch to other skincare products instead of Vaseline Petroleum Jelly as they consider Vaseline as an oldie. Therefore, it is also essential for Vaseline to attract millennial customers with its social mission. By promoting "Buy one help to heal one", Vaseline promises to donate USD0.02 and one jar of Vaseline Petroleum Jelly to Direct Relief for every jar it sold (Vaseline, 2017). To boost its sales, limited package designs are also created which customers can directly scan the QR code to find out the personal story of people who benefitted from the program. Also, customers can go to the project's official page to donate relief kits to people in need. By partnering with Edelman, there are various news articles appearing on media which used personal story as an emotional appeal to their current and prospective customers. Moreover, it has selected Viola Davis, who is a famous American Black actress who performed award-winning tv dramas and movies, as the project ambassador to film an promotional video (Vaseline, 2018).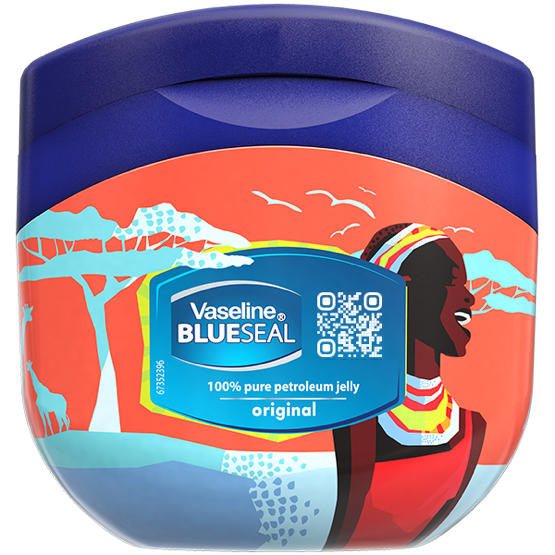 Vaseline Healing Project has successfully created over 1.5 billion earned impressions while they persuaded over 13,000 customers to donate healing kit through the project website (Edelman, 2020). Customers' brand perception is also boosted that Australia market reflected over 60bps increase in the 2018 brand perception study. Vaseline's campaign has shown us how a commercial product can be re-promoted by creating social mission that people nowadays will consider it as an oldie but a goodie.
Reference
Vaseline. (2020). Vaseline Healing Project. Retrieved from Vaseline Healing Project: https://healingproject.vaseline.us/us/en/index.html
Vaseline. (2020). How the Healing Project Works. Retrieved from Vaseline Healing Project: https://healingproject.vaseline.us/us/en/vhp-global-article.html
Auletta, K. (2018). Frenemies: The Epic Disruption of the Ad Business (and Everything Else). Penguin Press.
Vaseline. (2018, March 20). Viola Davis- Vaseline. Retrieved from Youtube: https://www.youtube.com/watch?v=Ymz_n05WQUk
Vaseline. (2017, January 24). Viola Davis supports The Vaseline Healing Project: We all have the power to heal. Retrieved from Youtube: https://www.youtube.com/watch?v=ny3Io9JS7us
Edelman. (2020). The Vaseline Healing Project. Retrieved from Daniel J. Edelman Holdings, Inc.: https://www.edelman.com/work/vaseline-healing-project
---